Vintage View by Wine Masters Cellars Floor-To-Ceiling Frames (FCF) allow Vintage View Wall Mounted Wine Racks to be positioned anywhere the FCF can be secured to a floor and ceiling. Perfect for wall surfaces to valuable or delicate for wall mounted hardware. Create dramatic presentations! No longer does you wine collection be relegated to the sides of your store, restaurant, or home wine cellar.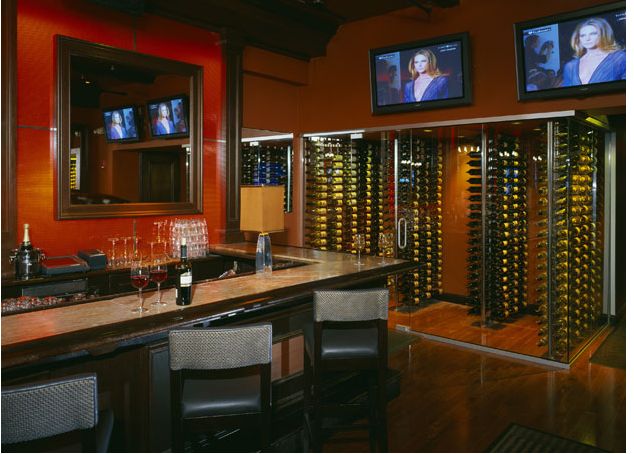 Floor to Ceiling Frames holds standard Vintage View Wall Mount Series racks for your custom wine display. Each set contains two 5' sections for ceilings up to 10 ft high. For Ceilings over 10 ' tall custom frames can be fabricated to order.
To check out the standard FCF product offerings in the on-line catalog, click here!
For more information on FCF frames and the entire line of Vintage View Winre Racks please call Joseph Solinsky @ 410.967.9556 or e-mail me at joseph.solinsky@indoff.com.