Convert your tired gondola presentation to the new and fresh look of the Vintage View Wine Racks by Wine Master Cellars.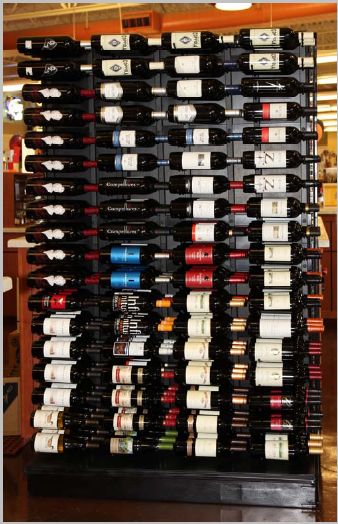 Both Lozier and Madix brand gondola shelving can be converted quickly and easily with standard Vintage View Wall Mount racks and Lozier and Madix horizontal cross bars.
Convert a 4 ft wide x 6 ft high gondola section to the Vintage View Look.
Required Madix accessories:

6 each VDBNP 4' x 2" non-perforated crossbars.
or
Required Lozier accessories: 6 each LXB-4 ft non-perforated crossbar
plus


Vintage View Racks: 8 each 27 bottle wall mounted wine rack ( WS33-K )
Bottle Capacity: 216 ( 750ml.) bottles
For more information on giving a fresh look to your store with Vintage View Wine Racks contact Joe Solinsky @ 410.967.9556 or via email at joseph.solinsky@indoff.com. I will be delighted to assist you!